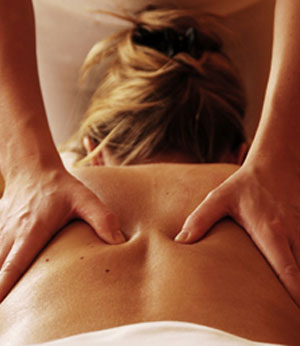 What is Medical Massage?
Medical massage is a variety of massage treatments designed to alleviate painful, and tight, muscles and joints in the body. Medical massage is also indicated for many other pathological conditions that cause discomfort. The benefits of medical massage are both physical and psychological, as it simulates circulation, relaxes muscle tension and quiets the mind.
Medical Massage:
aids in rehabilitation of musculoskeletal injuries

aids in rehabilitation of overuse injuries

aids in recovery of joint dysfunction

aids in recovery of central and peripheral nervous system disorders such as TOS or Carpal Tunnel

helps relieve migraine and headache pain

aids in rehabilitation of sciatica

aids in rehabilitation circulatory conditions

helps relieve gastrointestinal disorder discomfort

reduces fibromyalgia pain

reduces chronic fatigue pain

reduce stress

and much more....
How is a medical massage session different from a Swedish Massage session?
A medical massage focuses on a specific condition or area of the body. In some cases these specific muscle groups, or conditions, are the only areas addressed through the massage. In other situations a full body massage is incorporated into the session. These options are entirely determined by the preference of the client.
Ricki Ainbinder, owner of
Mother Nurture Massage and Bodywork of Fairfield County,
is a licensed and certified medical massage therapist working in a clinical setting for the past 18 years.
Ricki's practice is designed for women only.
To find out more about medical massage or to make an appointment:
Call (203) 653-513 or Email:
mothernurture@massagetherapy.com
or
mothernurturemassage@me.com